CSAT Strengthens Its Technical Committee
/EIN News/ -- AMSTERDAM, Oct. 02, 2023 (GLOBE NEWSWIRE) -- The IBFD Centre for Studies in African Taxation (CSAT) is delighted to announce the expansion of its External Technical Committee with the appointment of three new members. These prominent tax experts bring a wealth of knowledge and experience to the organization, fortifying CSAT's mission of fostering robust tax policies across Africa.
The newly appointed members of the External Technical Committee are:
Mrs Laila Benchekroun, Head of International Taxation and Cooperation Division, General Tax Administration, Morocco;
Mr Salifou Tiemtore, Director of Customs Union and Taxation, Economic Community of West African States (ECOWAS); and
Ms Christine Kahema Muthui, Founder and Director, Alpha Tax and Business Advisory Services, Kenya.

We are also delighted to confirm the extension of tenure for our current External Technical Committee members: Chief Mark Anthony C. Dike, Prof. Johann Hattingh and Prof. David J. Bakibinga.
CSAT is IBFD's in-house think tank with a mission to provide research into sound tax policies for Africa. It is staffed by a team of IBFD specialists well versed in the tax systems of all African nations, and it leverages a robust network of local country experts.
The External Technical Committee plays a crucial role in contributing its technical expertise in the implementation of CSAT's strategy and the execution of its activities. These activities include CSAT's flagship event, the annual Africa Tax Symposium, as well as numerous other research and capacity development projects.
Belema Obuoforibo, Member of IBFD's Executive Board and Chair of CSAT, comments, "We are pleased to welcome our new Committee members, and to continue our work with our current Committee members. This new Committee will strengthen our mission to provide groundbreaking research, leading to tax policies that would drive economic growth and development for Africa."
For more information on CSAT's activities, visit https://www.ibfd.org/ibfd-centre-studies-african-taxation-csat.
Contact information: Phil Windus, Senior Marketing Coordinator: p.windus@ibfd.org.
About IBFD
IBFD is a leading international provider of cross-border tax expertise, with a long-standing history of supporting and contributing to tax research and academic activities. As an independent foundation, IBFD utilizes its global network of tax experts and its Knowledge Centre to serve Fortune 500 companies, governments, international consultancy firms and tax advisers.
A photo accompanying this announcement is available at https://www.globenewswire.com/NewsRoom/AttachmentNg/31f32bd3-1663-4092-9a6f-61556205f7a5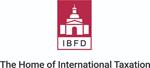 Powered by

EIN Presswire does not exercise editorial control over third-party content provided, uploaded, published, or distributed by users of EIN Presswire. We are a distributor, not a publisher, of 3rd party content. Such content may contain the views, opinions, statements, offers, and other material of the respective users, suppliers, participants, or authors.
Submit your press release